How To Remove Splat Hair Dye From The Scalp?
Splat hair dye is an affordable choice for people who love to colour their hair. They do so for striking hair colours. These colours are …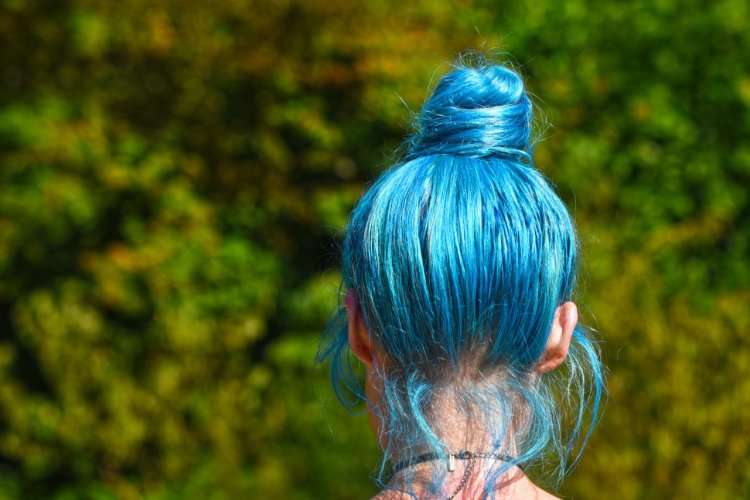 Splat hair dye is an affordable choice for people who love to colour their hair. They do so for striking hair colours. These colours are rich, vibrant and long-lasting. If you use them, you will be getting more and more compliments every time you use them.
But it is not always the case. It means that things do not always work out according to our probabilities. It can also occur when you suddenly change your plan of getting rid of the dye. The reason can be either you feel like it's a long time using the particular color. You can also be afraid of going to school with such dye.
It is where you feel like its benefits are casing hindrance in your way. You want to remove it. So, do not worry about it at all. It is because now you will get the solution for your splat hair dye along with ways. Through the use of these ways, you can get removal of stubborn hair dyes from your hair.
First of all, you need to know it in detail.
What is Splat hair dye?
Splat hair dye contain a unique formulation. With the help of splat hair dye formulation, your hair gets a durable finish. These are vegan and gluten-free. In this way, hair dye surrounds the hair cuticles by a protective shield. This shield further stops your hair colour from washing out.
These dyes often come in kits. These kits contain bleach, peroxide and colour. So, if you need vibrant colours, splat hair colours are the must go. Along with that, you need to be careful while applying it. It is because it bleeds and it can have a stain on your clothes.
How does splat damage your hair?
These hair dyes are very powerful. They can result in a chemical burn in getting contact with your scalp. In one way, you can secure your scalp by putting the dye on the dirty hairs. In this way, your scalp will get saved from any damage. On the other hand, your scalp is full of a lot of natural oil for its protection. In case of bleached hair, do not use bleach again.
But you have to bleach them, so do it for a small amount of time. If you do this for a longer time, it will fry your hair. You can do a lot of care while using these hair dyes because they will stain your cuticles forever. In cases your hair colour gets fade, you should try other bright colours. But, keep in mind, your hair would not be the same like they were naturally sometimes.
Therefore, most people look for ways to get splat hair dye off their scalp.
Step by step guide- How to remove splat hair dye from your scalp
You need not get worried about splat hair dye. It's ok if your scalp is tainted with it. You can go the natural way. It means that you should wait for it to get rid of it after every wash. If you cannot wait, then you can go for the following things:
The usage of toothpaste:
Many of you might get surprised while reading this method. In reality, toothpaste can prove a better hair dye remover. It is because it contains very active ingredients for your teeth.
But how you can use toothpaste for removing hair dye stains from the scalp?
In this way, using toothpastes can be effective. But it should not be in gel form. So, you should have a damp cloth. In this way, you can scrub your stains with the help of clothes. As a result, you can create a thin coat over the stained areas. You can use your fingers or a new toothbrush.  You need to continue it for straight 5 minutes. Now, you can wash out and repeat if you feel the need for it.
Use of oiling:
Another effective way to remove splat hair dye is through using the oils. You should massage your scalp with oil. You can do it heavily. Then, you can wash your hair with a good conditioner. After this, you need to brush your scalp gently. In this way, both the oil and conditioner will be exfoliating from your scalp.
Now, wash your scalp with water. You can repeat if there is any necessity. It can be an effective way to remove scalp hair dye from your scalp. You can select among the different types of oils like baby oil, coconut, and olive oil. There are other varieties as well which you can take into account. Therefore, oils can help get rid of hair dye. You need to apply oil to the stained area only.
Use of Dish soap and baking soda:
Are you worried about scalp hair dye and need to remove it?
Do not worry about it. You can do it fastly. How? You can prepare a paste by stirring dish soap with baking soda. Now apply this mixture of dish soap and baking soda on your scalp. It will cause the breakdown of all the pigments of the dye. Automatically, your scalp will be free of stains. But you should not apply this paste for long periods. Otherwise, it cannot prove better for some skin types. For best results You need to use this mixture of baking soda and dish soap only to the stained areas so that you can get better results.
Along with it, you need not leave the mix to contact your eyes. It will cause side effects like irritation. In the end, wash your hair with warm water to get rid of all the stains.
Rubbing alcohol:
You can also choose the method of using alcohol to remove splat hair dyes. It will have good results. Some of you might think like alcohol can be severe and dry for your skin. But, it can prove an ideal choice for your dye-stained scalp.
First of all, you should take a cotton pad. You can soak it in alcohol. In this way, all the excess water will get jammed. After this, you have to put the cotton pad on the affected area gently. When your scalp is clean, you can shampoo your head with a mild product. You can also use a conditioner to avoid drying your hair.
In all this process, you should remember to wear gloves so that you can protect your hands too. You can also use moisturizing cream around your hairline. You can apply it before doing the solution.
Makeup remover usage:
Almost every girl's life part is a makeup remover. Their availability is in different brands. They are not much expensive. But mostly, people do not know how to remove splat hair dye from the scalp. They are unaware of it. This makeup remover will help in breaking the pigments in the hair dye. In this way, your scalp will get cleansing.
You can take a cotton pad for applying makeup remover. Then, you need to rub it on the areas which are affected with hair dye. Before washing your hair, you have to wait for 5 minutes. So, with the help of a makeup remover, you can remove all your stains.
This tip will prove very effective. According to people's reviews, proper usage of creamy and dense removers can be helpful than micellar water. Similarly, if your item is alcoholic, you should use a conditioner and moisturizer afterwards. Otherwise, it will dry your scalp and skin simultaneously.
Use of Nail polish remover:
Nail polish remover is used widely by people for hair dye removal. You can start applying remover by using a cotton ball. In this way, you can drop and clean splat hair dye from your scalp. It will work very quickly. All you need is to shampoo your hair very carefully. Consequently, you will be getting a clean scalp in front of your eyes.
But it can have a severe impact if you prolong it. You can avoid any bad result of nail polish remover by wearing a headband. Otherwise, it will cause problems with your skin. In case if you feel any discomfort, you can wash out yourself with warm water.
Use of lemon juice:
With the help of natural ingredients like lemon, you can remove hair dyes. This method can dry your skin. But, it can be a better way to get rid of splat hair dye. All you need is to cut a lemon into wedges. After this, put forward a wedge on your stained area. Stay it for few minutes in affected areas. Then, you can wash your scalp with lukewarm water.
Conclusion:
With that said, our informative article comes to an end. Now that you know how to get splat hair dye off skin! We have mentioned all the useful ways which you can adopt for the removal of splat hair dye. But, you need to be careful with your eyes. To avoid any troubles, make sure to keep our mentioned materials away from your skin and especially from your eyes.
In case you get any side effects, stop applying these methods immediately. It means that you should rush to your doctor to see what happened. If you have any further queries, be sure to comment down below. We'll answer as soon as possible!