Meet Lily Allen's 2 Daughters, Ethel and Marnie
Lily Allen may be known for her pop hits, but did you know she's also a mom of two? The singer shares her daughters, Ethel and Marnie, with ex-husband Sam Cooper. She also coparents with her now-husband, "Stranger Things" star David Harbour. During a June 2021 appearance on "Jimmy Kimmel Live!," Harbour told the late-night host that Allen's daughters actually helped him decide that he wanted to marry the British singer. "We were riding around beginning of [the] pandemic . . . trying to figure out what we were gonna do for the next year or however long it was going to take," he recalled. "And the little one was riding along and she was going like, 'David, dad, David, dad' . . . And the older one got very upset with that . . ." He added: "She was like, 'He's not our dad! He's not our dad!' And then younger one was like, 'Well what is he? He's kind of our dad.' [Ethel's] like, 'No he's not, he's our stepdad.' And [Marnie] goes, 'What is he?' And she goes, 'He's just some guy in our lives!'" At that point, Harbour said, "'I need to marry this woman.' Because the emotional fallout . . ." The couple ended up tying the knot in September 2020 in an intimate Las Vegas ceremony - which included an Elvis impersonator - followed by an In-N-Out reception with Allen's daughters. Harbour infrequently shares photos with the girls via Instagram, but we love getting to see this little family's everyday moments when they're all together! Read ahead to learn more about Allen's kids, who officially have Chief of Police Jim Hopper as a stepdad. Related: How "Stranger Things" Star David Harbour Fell in Love With Lily Allen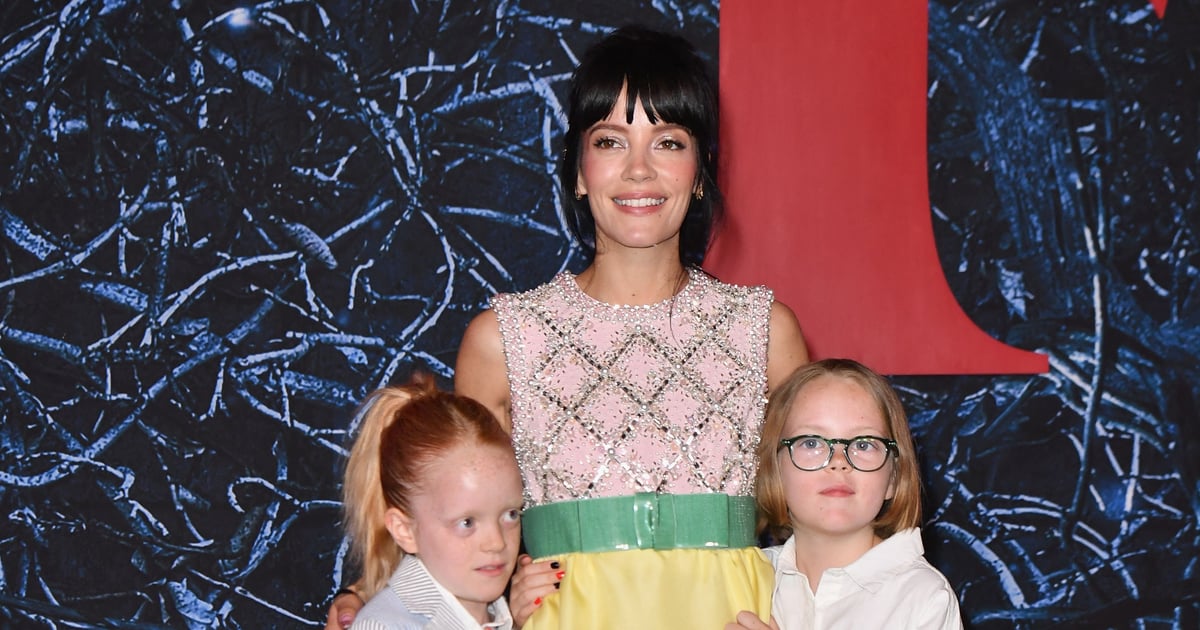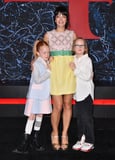 Lily Allen may be known for her pop hits, but did you know she's also a mom of two? The singer shares her daughters, Ethel and Marnie, with ex-husband Sam Cooper. She also coparents with her now-husband, "Stranger Things" star David Harbour.
During a June 2021 appearance on "Jimmy Kimmel Live!," Harbour told the late-night host that Allen's daughters actually helped him decide that he wanted to marry the British singer. "We were riding around beginning of [the] pandemic . . . trying to figure out what we were gonna do for the next year or however long it was going to take," he recalled. "And the little one was riding along and she was going like, 'David, dad, David, dad' . . . And the older one got very upset with that . . ."
He added: "She was like, 'He's not our dad! He's not our dad!' And then younger one was like, 'Well what is he? He's kind of our dad.' [Ethel's] like, 'No he's not, he's our stepdad.' And [Marnie] goes, 'What is he?' And she goes, 'He's just some guy in our lives!'" At that point, Harbour said, "'I need to marry this woman.' Because the emotional fallout . . ."
The couple ended up tying the knot in September 2020 in an intimate Las Vegas ceremony - which included an Elvis impersonator - followed by an In-N-Out reception with Allen's daughters. Harbour infrequently shares photos with the girls via Instagram, but we love getting to see this little family's everyday moments when they're all together!
Read ahead to learn more about Allen's kids, who officially have Chief of Police Jim Hopper as a stepdad.