The Low-Key Cool Way to Style Your Sweaters in 2023
Everyone's doing it.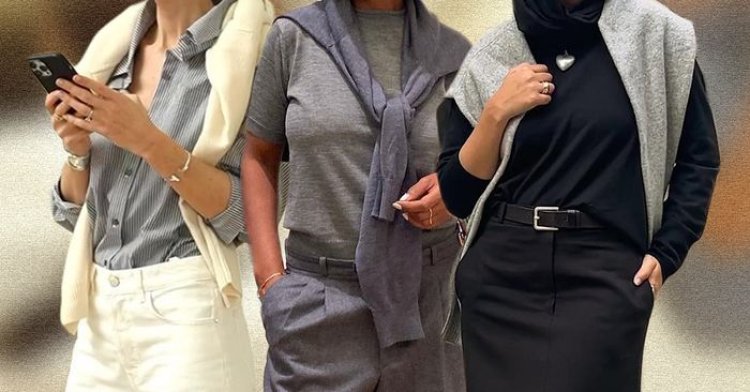 As someone who's spent her fair share of money on of-the-moment fashion items, there's nothing better than a trend that can be re-created entirely with items that already live in your closet. And unless you live somewhere that never dips below 90ºF, I'm pretty sure you own at least one sweater that can, with little effort, be tied around your shoulders in the kind of laissez-faire manner that's going viral on Instagram in 2023. 
Whether it's worn with activewear to give your post-Pilates ensemble a stylish touch or another knit for a modernized take on the sweater set, the sweater-around-the-shoulders look is a huge hit this year. And for good reason since lazy dressing is having a moment right now, and nothing's lazier than tossing your favorite knit around your neck as opposed to actually putting it on. Plus, since most of us already own about a million different sweaters (oh sorry, is that just me?), there's no trekking to the store required. *Pauses for lazy dressers to sigh in relief.* 
Below, see how low-key-fashion people are styling their knits in 2023. 
Coming up next: The Winter Layering Hack Every Fashion Insider Wears on Repeat