These Are the Only 6 Sneakers That Celebrities Are Loyal to Right Now
And they're all under $200.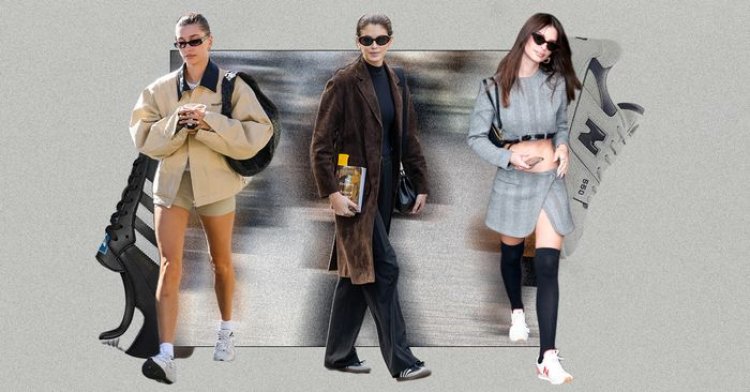 When celebs aren't stepping out in full glam for an event or attending a red carpet, the outfits we usually spot them in are of the low-key, casual variety. I'm talking about what they wear while heading out to a Pilates class, perusing the farmers market, or walking the dog, and nine times out of 10, these casual outfits feature sneakers. Stars—they're just like us, right?
Sure, their closets may be filled with luxury designer pieces, but when it comes to their taste in sneakers, our favorite well-dressed celebs don't like to get fussy with anything fancy. So far in 2023, the most popular celebrity sneakers are coming from the likes of New Balance, Adidas, and Asics, and their favored pairs rarely top $150, which means it's never been easier to emulate their cool weekend looks.
From the cool "dad" kicks that Hailey Bieber wore three times last week to Olivia Wilde's comfy Nordstrom pick, we're diving into six popular celebrity sneakers that our favorite A-listers are wearing nonstop. Continue on to see (and of course, shop) them all. 
Next: 8 Things Celebs Aren't Wearing With Leggings as Much and 8 They Are